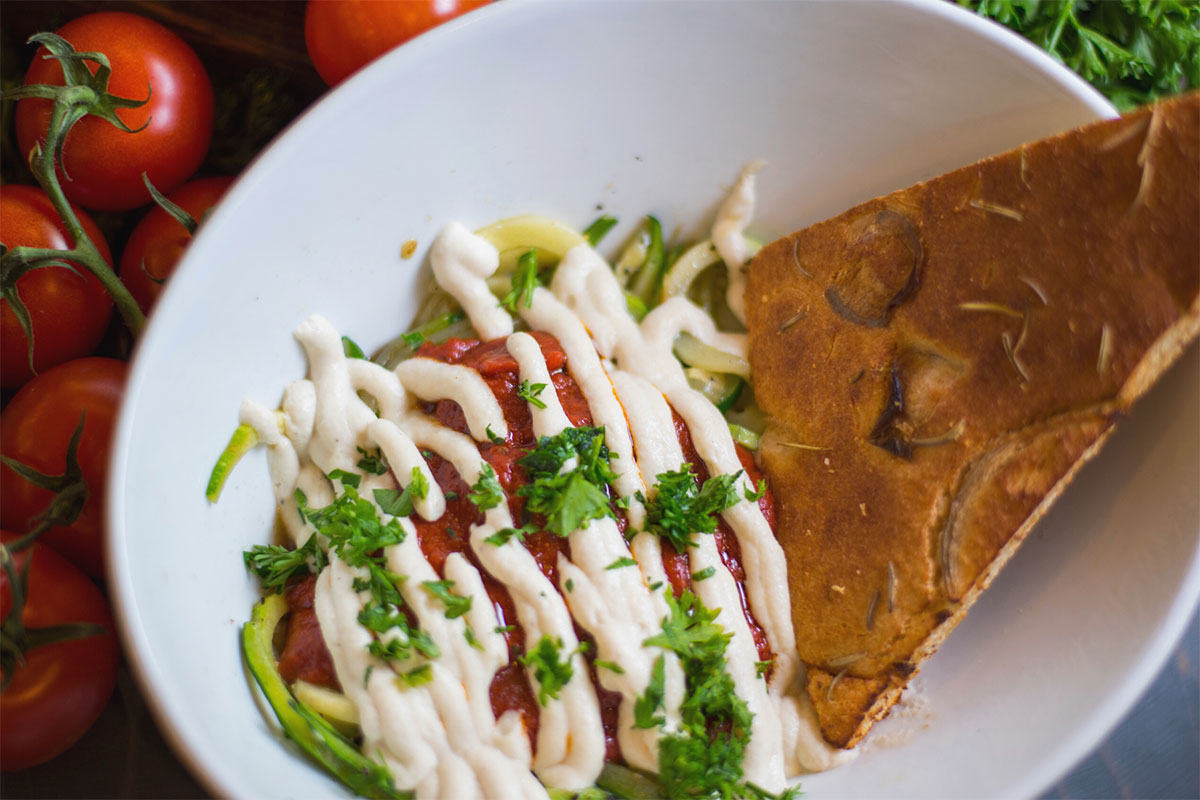 ---
The glutenfree diet can offer many health benefits for an array of different symptoms and diseases. Oftentimes people with diabetes will come into Festal Cafe asking if
gluten free foods
are good for them, and we say yes –
gluten free foods
are great for diabetics!
Although gluten is not necessarily harmful to people with diabetes, it can offer many benefits as many foods that contain gluten can raise a person's blood sugar levels. If you're not familiar with diabetes, it is a condition in which the body does not properly process food for use as energy.
Most of the food we eat is turned into glucose, which is what our bodies use for energy (unless you're keto). The pancreas, an organ that lies near the stomach, makes a hormone called insulin to help glucose get into the cells of our bodies, but this process is disturbed for people with diabetes.
According to the WHO, over 400 million people suffer from diabetes. Over time, diabetes can damage the heart, blood vessels, eyes, kidneys and nerves. It can increase risk of heart attacks and strokes, among other unfortunate things.
Although type 1 diabetes is not preventable, simple lifestyle measures have been shown to be effective in preventing or delaying the onset of type 2 diabetes. Probably one of the most effective lifestyle measures is to eat a healthy diet and to avoid processed carbohydrates and sugar.
Avoiding processed carbohydrates and sugar is important for diabetics because it helps them control their insulin levels. Processed carbohydrates and sugar are full of glucose so after eating them, it can send your body on a roller coaster of blood sugar levels that are hard to manage.
While gluten is not necessarily harmful to diabetics, many foods that contain gluten can raise a person's blood sugar levels. Common foods such as bread, pasta, crackers, granola, condiments, cookies, and more.
A lot of glutenfree foods do not contain grains, which are processed carbohydrates, so they would be great for diabetics. These foods would be considered whole foods and include foods like leafy greens, avocado, cassava, fruits, nuts, meat and poultry, seafood, beans and legumes.
Unfortunately, a lot of people believe that glutenfree and healthy foods are boring and lack flavour, but we're here to prove them wrong! We've received so many reviews saying how flavourful our food is and how they couldn't believe how healthy the ingredients are.
One of our top-selling items is the Butternut Lasagna: a lasagna made from butternut squash, coconut tomato sauce, grass-fed beef, spinach, cashew cheese and herbs! This gluten free dish would be perfect for someone with diabetes!
Festal Cafe is 100% glutenfree and we use a lot of the above-mentioned foods, which makes our restaurant a wonderful place for diabetics to eat. This is because our food is full of healthy nutrients that are not processed, so it could help stabilize a diabetic's blood sugar levels. It is our goal to change people's perspective on healthy food and to motivate people to make healthier decisions that can improve their quality of life.
Whether diabetic, glutenfree or not, we hope that you come join our movement and enjoy the food at Festal Cafe. We are so thrilled to be serving the city of Vancouver and hope to see you soon!